Any Ship when at rest in calm water, the COB and the COG will be in a vertical line.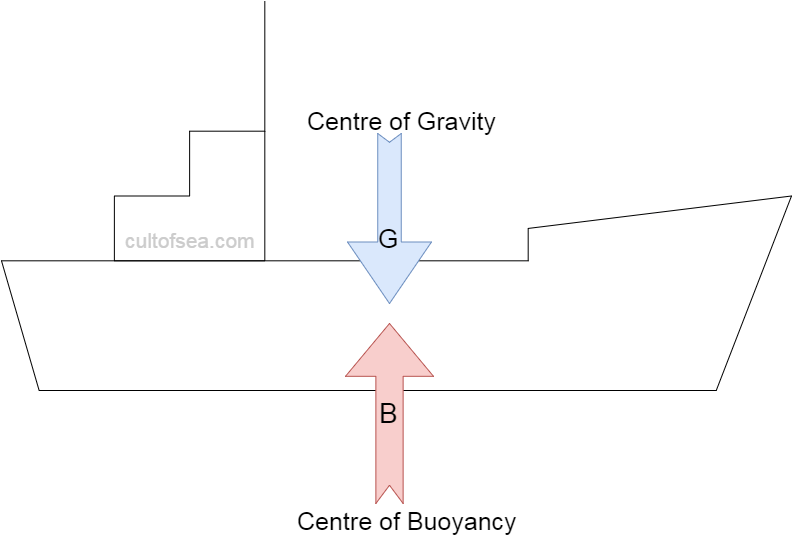 Pitch
Pitch is caused when a wave changes the underwater volume of a ship, making the forces of gravity and buoyancy to get separated by a distance and forming a couple which leads to dip or uplift in the bow or the stern of vessel. The up and down movement of the ship's ends, due to longitudinal shift of COB resulting from wave action, is called pitch.
If a wave cause an increase in the underwater volume aft, and a decrease fwd, the COB will shift aft. The forces of gravity and buoyancy will now get separated by a distance and form a couple which causes bow to dip downwards and the stern to lift upwards.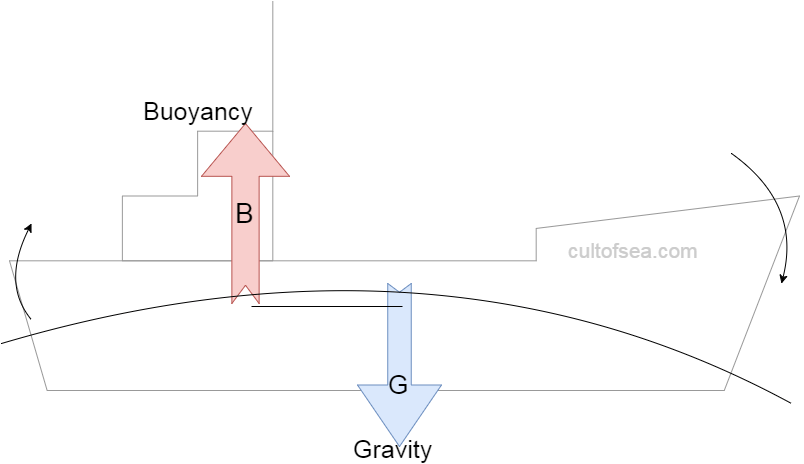 During pitch, the COG of the ship does not move because no weights are loaded, discharged or shifted.
Trim
The difference between drafts fwd and aft is called Trim. It can be expressed in meters or in centimetres.
If the draft AFT is greater than the draft fwd (AFT>Fwd). The ship is said to be trimmed by the stern and vice versa.
If the drafts FWD and AFT are equal, the ship is said to be at even keel or zero trim.
To explain the Longitudinal stability aspect of Trim, consider a ship at rest, on an even keel in calm water with a weight 'W'. The COG and COB would be in vertical line as shown below.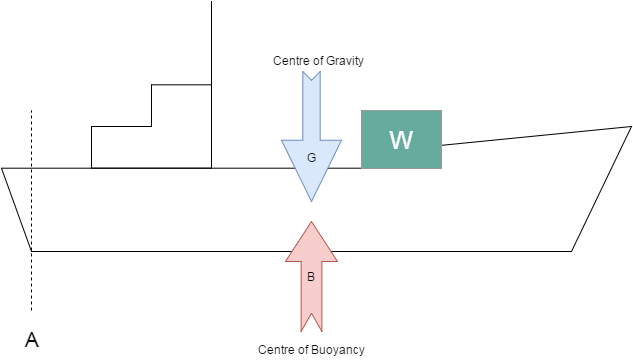 If the weight 'W' is shifted aft by distance 'd' metres, the COG of ship would shift by distance GG1 as shown below.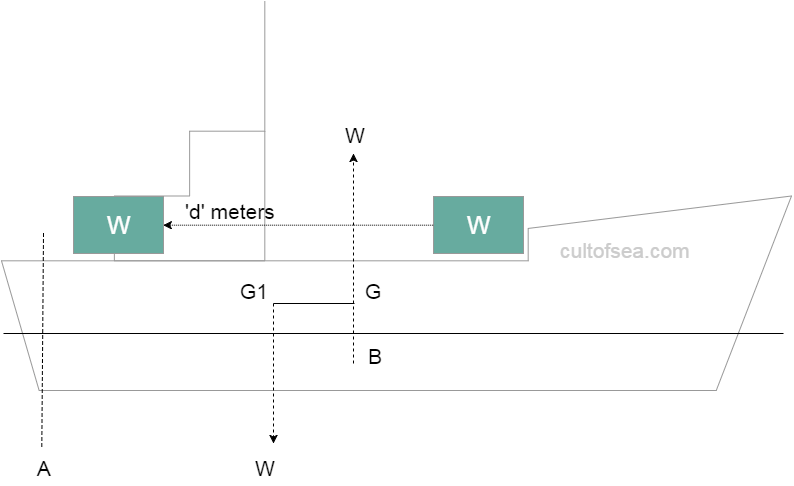 The forces of gravity and buoyancy would forma couple and cause stern to sink and bow to rise, hence increasing underwater volume aft and decreasing forward, finally shifting the COB aft. This would continue until COB comes vertically under G1 as shown below.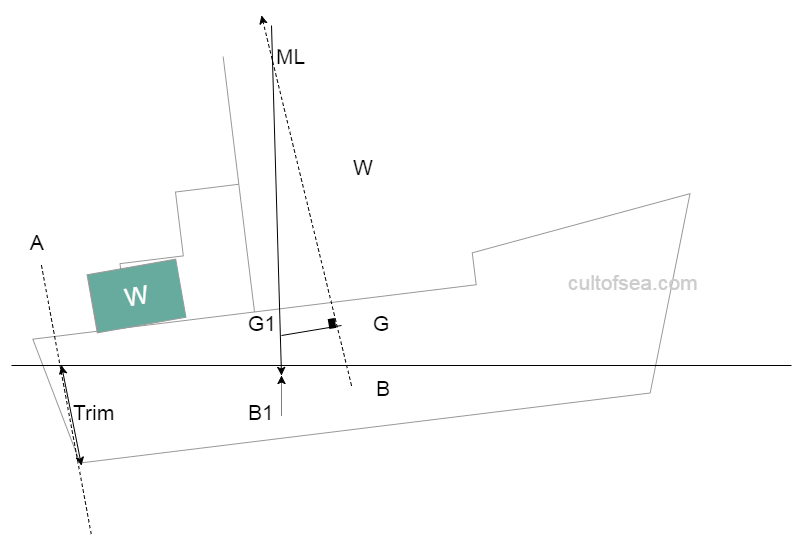 ML is the longitudinal metacentre – the point of intersection of the verticals through COB when on even keel and when trimmed.
Centre of Flotation (COF)
It is the centroid of ship's water plane area. It is the point at which ship would pivot when the trim is changed. The position of ship COF is indicated by its distance from the After perpendicular (AF) of forward or abaft amidships (HF).
If the COF is amidships, the change in draft forward and aft would be equal. If COF is not amidships, the change of draft at each end would be unequal.
Tc: Trim caused
Ta: Trim Aft
Tf: Trim Forward
then, change in draft aft (or Ta) = (AF / LBP)  x Tc
change in draft fwd (or Tf) = Tc-Ta
If Tc is by stern, the draft Aft will increase by Ta and draft forward will decrease by Tf.