HOW TO USE A TOGGLE PIN
1. Shackle the Toggle-pennant to the mooring bitts.
2. Run the messenger ( with a small eye spliced in the end ) from winch to the mooring line to be released.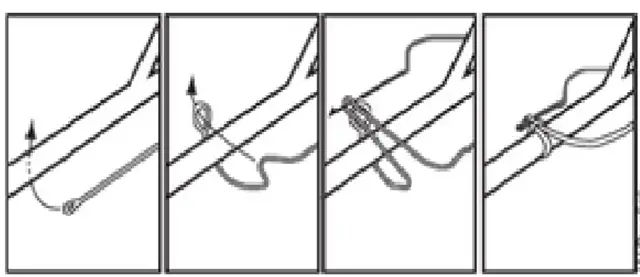 3. Take the messenger and make a turn around the mooring line.
4. Pass a bight of the messenger through the eye.
5. Pass the Toggle through this bight.
6. Heave in on the Messenger rope.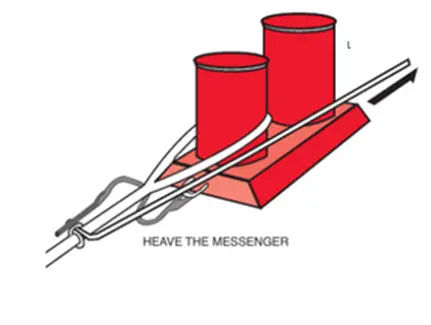 7. Remove mooring lines from the bitts.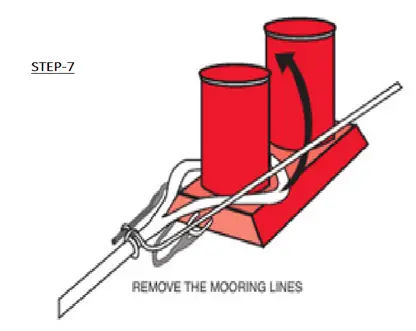 8. Slack the messenger line, the toggle will release itself and the messenger will be freed and the mooring line will slide free.